THE MARBLE, GRANITE & ENGINEERED STONE BENCHTOP SPECIALISTS
Royal Stone lets you choose from an extensive range of marble and engineered stone that are perfect for every home and commercial property out there. The stone that we deal in is of a high-quality, superb grade, highly durable and perfect for fabricating almost anything, including stone benchtops in Sydney.
Welcome to Royal Stone
The Marble, Granite & Engineered Stone Benchtop Specialists
Looking for inspiration or ideas for kitchen stone benchtops in Sydney? Let the leading stone suppliers in Sydney, Royal Stone, transform your ideas into a design that is both exclusive and complementary to your surroundings. With our stylish and elegant, cheapest stone benchtop collection, expert designs and flawless installation, you can transform your current home and kitchen to the one that you've always dreamed about. We can help you design one of the most stylish kitchens that your friends will envy.
Marble Stone Benchtops Across Sydney
Marble kitchen stone benchtops are designed for the most demanding households. They come in a range of sizes, colours and styles, so you will be able to find your perfect marble-to-finish at Royal Stone. Marble is a natural stone and requires a lot of care when it comes to maintaining it, but the incredible amount of benefits and style it provides makes up for any challenge that might arise. So, call us if you need a reliable company for installing a 20mm stone benchtop or a marble stone benchtop in your kitchen. We will also give you the best natural stone benchtop maintenance tips while we're at it. The great thing is that our stone benchtop prices are hard to beat!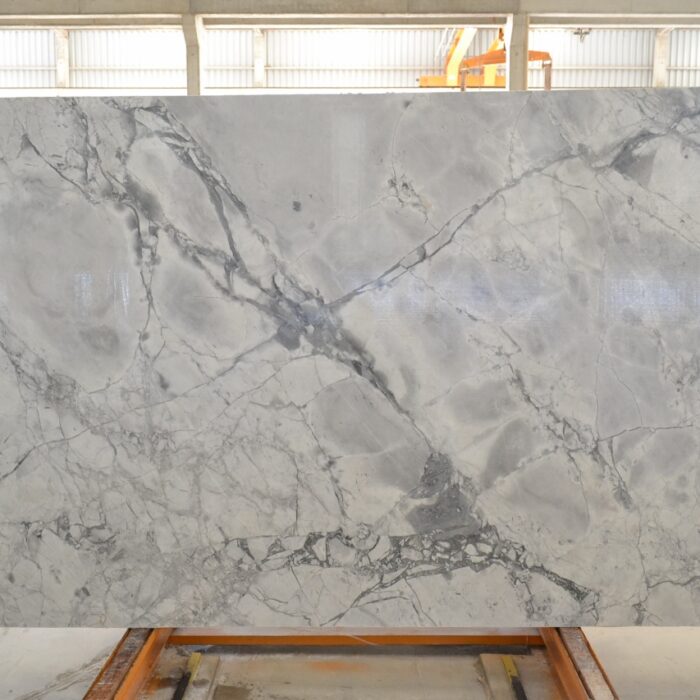 Best Granite Stone Benchtops
One of the most common materials for kitchen countertops is granite. It is easy to clean and maintain and comes in a variety of colours that can complement any home's interior. Granite has been used for centuries and offers a natural, timeless look that will last for years to come. When you come to Royal Stone, you'll be able to find the perfect granite for your kitchen. So, go ahead and get one of the cheapest kitchen stone benchtops near Sydney. We will supply all the materials required and also offer you a swift kitchen stone benchtop installation service in Sydney.
Engineered Stone Suppliers Around Sydney
Engineered stone benchtops near Sydney are becoming more and more popular, as they are highly durable and customisable. These cheap kitchen benchtops can be installed quickly without any mess or hassle, and with the use of a drill, you can drill holes to fit your specific needs. Besides, the wide range of colours available while installing kitchen benchtops means you'll always find one that fits your style. And when you work with Royal Stone, you'll be able to build your perfect stone benchtops in Sydney at affordable prices. So, go ahead and call us for the finest engineered kitchen stone benchtop and installation in the market!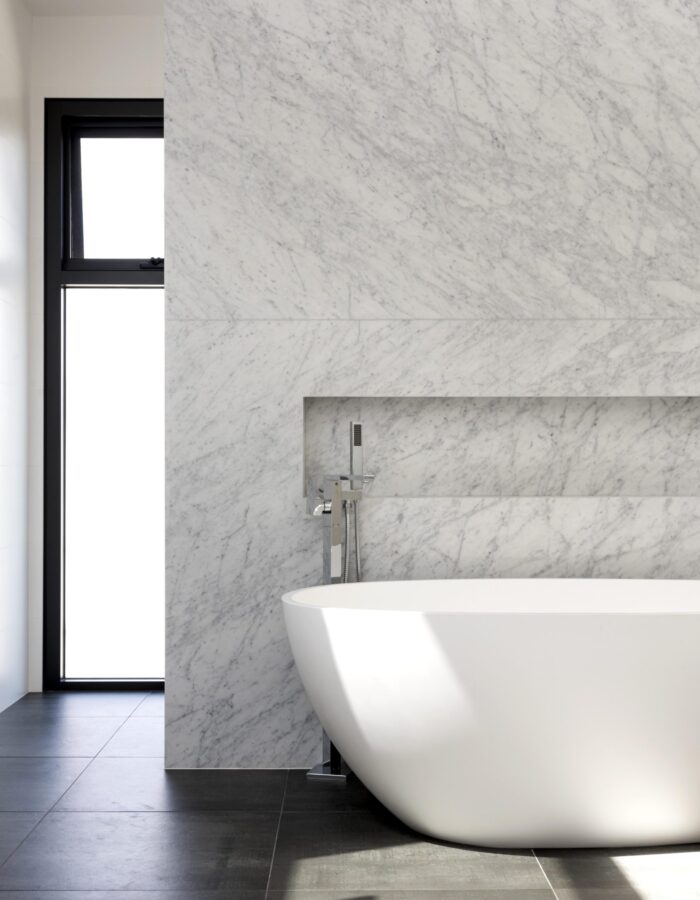 Royal Stone is a leading organisation in natural stone supply and installation. From residential and commercial, we can undertake any project of any type and size. We have the best stonemasons, stone designers, and installers working with us, and that's what helps us deliver sheer excellence through our work.
Here are the following services we offer:
Any element covered in beautiful natural looks luxurious, and that's what we do for our residential clients. Royal Stone is one of the biggest suppliers and installers of marble and engineered stone for residential requirements. From bathroom marble to kitchen benchtops Sydney, we deliver everything to make your home look even more attractive.
At Royal Stone, we have successfully worked with several commercial clients, including hotels, shopping malls, hospitals, stores, and there is a list of clients associated with us. We work with ultimate professionalism using high-quality marble slabs to deliver the best value for your investment.
Be it making the best stone benchtops in Sydney or remodelling kitchens or bathrooms, we can handle any type of requirement with the assurance to deliver unmatched quality, on-time delivery, and reasonable rates. We also provide top-notch installation services in surrounding areas, including Tamarama, Double Bay, Vaucluse, Dover Heights and other suburbs in Sydney.
Installing Kitchen Benchtops Is Easy With Royal Stone
When it comes to installing stone benchtops, there are many ways in which you can do it. But you don't have to trouble yourself with any of that when you sign up with Royal Stone. Our kitchen benchtop installation experts make the entire process simple and quick.
First, our stone suppliers near Sydney will come onto the site, take measurements and come up with a fair quote for your project.
Once that is agreed upon, our stone benchtop installation team will prepare the area by cleaning everything and protecting it with plastic sheeting.
They will then use a combination of epoxy resin and grout to fill the joints before adding any of the types of natural stone for your benchtops.
If you are looking for an easy and affordable way to give your kitchen a new look, then Royal Stone is the company for you. We also offer free estimates so that you can get the best stone benchtops price before committing to our service.
Our 14 years' experience has established us as leaders in the provision of stone products and services.
We deliver any scale of project from small residential to large commercial fitouts anywhere in NSW.
Our highly-skilled fabricators and installers are renowned for fabricating and installing stonework of your imagination without compromising superior quality.
Our pricing is competitive and caters for a wide range of budgets.
Our comprehensive stone library allows you to choose from over 150 variations of stone.
We love what we do, which translates into outstanding services and servicing for you.
Why Would A Homeowner Choose Royal Stone?
Commitment to quality
Comprehensive service
Family-owned business
To create unique one-off products to precise specifications.
Please call 02-9791 6513 to receive a free quote for your project.